How To Invest In Oil Drilling
The oil and gas investment industry is a truly profitable field, and there exists a plethora of firms dedicated to aiding investors looking to dip their toes into this enticing market. One of the foremost firms in this domain is Oil Well Investors, which provides top-notch investment prospects to its clients.
Having been operational for a substantial period, Oil Well Investors has earned a distinguished reputation as a dependable ally for those eager to invest in the oil and gas sector. The company has a pool of adept experts who possess an extensive understanding of the industry and its current trends. This knowledge facilitates Oil Well Investors in granting its clients access to the best investment opportunities available.
One of the notable benefits of investing with Oil Well Investors is the vast array of investment options at hand. The firm extends various investment vehicles, encompassing direct investments in oil and gas wells, drilling partnerships, and royalty interests. This wide range of options allows investors to tailor their investments to their specific needs and aspirations.
Besides providing investment opportunities, Oil Well Investors also grants its clients access to the most up-to-date industry information and market analysis. The firm regularly publishes reports and analyses on the latest trends and developments in the oil and gas sector. Such information is invaluable to investors seeking to make well-informed decisions regarding their investments.
Additionally, Oil Well Investors extends various support services to its clients. These services range from tax planning, accounting, to legal advice. The firm understands the complexity of investing in the oil and gas industry and aims to furnish its clients with the support they require to make successful investments.
In selecting an oil and gas investment company, investors must consider several factors. These include the firm's experience and expertise in the industry, the range of investment options available, and the level of support provided to investors. Oil Well Investors excels in all these areas, making it an exceptional choice for investors looking to delve into the oil and gas sector.
To sum up, Oil Well Investors is an outstanding oil and gas investment company that provides high-quality investment opportunities and support services to its clients. The company boasts an experienced team, a vast range of investment options, and an unwavering commitment to providing the latest industry information and analysis, making it a top choice for investors seeking to invest in the oil and gas sector.
Oil and gas drilling investment

Investing in oil and gas drilling has long been a highly attractive option for those seeking to invest in the energy sector. With an ever-increasing and insatiable global demand for oil and gas, there is a constant need for new drilling projects. Despite the promise of potentially significant returns, investing in oil and gas drilling does not come without inherent risks.
Enter Oil Well Investors – a company that specializes in providing investment opportunities to individuals and organizations interested in oil and gas drilling projects. This company boasts an expert team that meticulously vets each project before offering them to potential investors, ensuring that only the most promising opportunities are presented to investors.
Investing in oil and gas drilling holds the potential for lucrative returns, with successful projects offering returns of 20% or more, a figure that eclipses the potential returns of many other types of investments. However, these potentially high returns come with a level of risk, given that not all drilling projects are successful.
In addition to the possibility of significant returns, investing in oil and gas drilling can also offer a source of passive income. Investors can receive monthly or quarterly distributions from successful projects, which can be an invaluable and reliable source of income. Furthermore, certain drilling projects may offer tax benefits that can help to offset any potential losses.
While investing in oil and gas drilling projects can be a lucrative venture, it requires a substantial amount of capital. However, with Oil Well Investors, investment opportunities are offered at varying levels, making it possible for a wide range of investors to participate. The company also provides investors with detailed information about each project, including the estimated time frame for drilling and the potential returns.
It is important to note that investing in oil and gas drilling comes with a level of risk. The drilling process can be extremely complex and challenging, and there is always the possibility of unexpected setbacks. Additionally, the price of oil and gas is subject to fluctuation, which can have a significant impact on the profitability of any given drilling project.
Before making any investment decisions, it is crucial to do your due diligence and research the company and the project thoroughly. Seeking the guidance of a financial advisor can also be wise, as they can provide insight into your investment strategy and assess the potential risks and rewards associated with any given project.
In conclusion, investing in oil and gas drilling holds the promise of significant returns and a reliable source of passive income. Oil Well Investors offers investment opportunities for those interested in promising drilling projects, but it is vital to understand the risks associated with this type of investment and to conduct thorough research before making any investment decisions.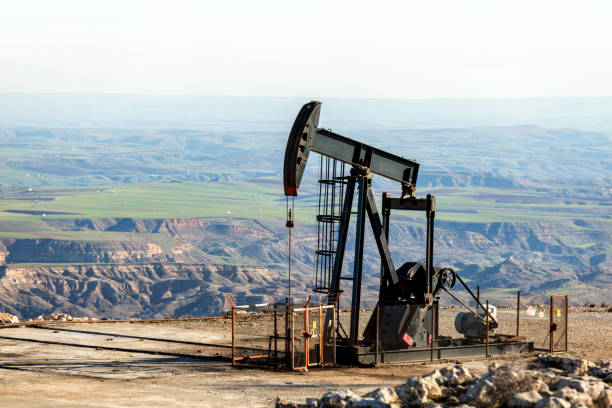 Contact
Get In Touch
Complete the form below for general inquiries. If you're interested in investing or would like to learn more about our offerings, take a look at our Investment Opportunities.